1.

If you've seen a little indie film series called Star Wars, then you probably remember Luke Skywalker.

Lucasfilm
2.

And because Mark Hamill, who played Luke, is one of the best around, he shared this throwback photo from the set of the first film.
3.

And he thinks it's likely the first photo ever taken of our own Luke.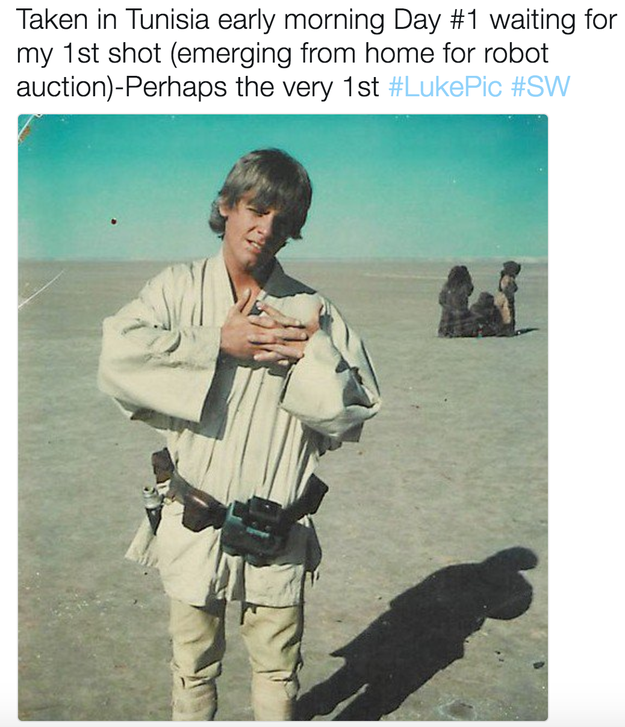 4.

Fans responded to Hamill by sharing more photos from the set: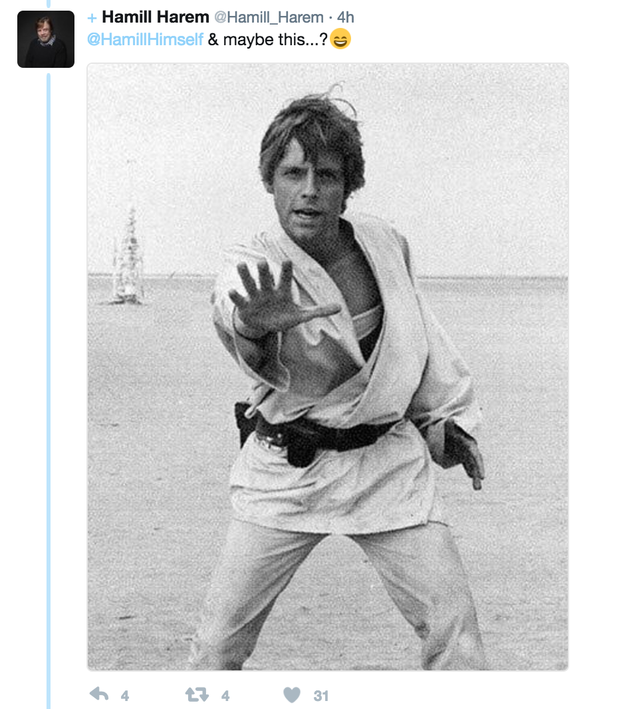 5.

There's just a lot of Luke love to go around: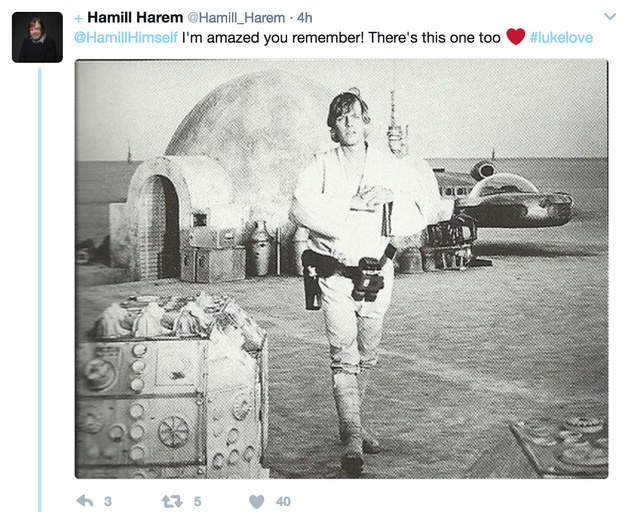 6.

40 years later and still a babe (imo).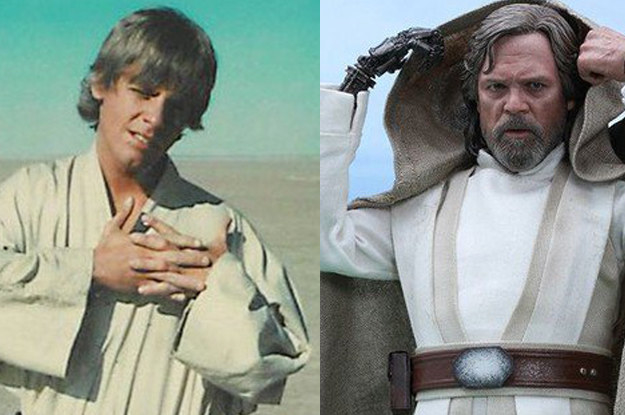 Lucasfilm
7.

May the Force be with you!

Lucasfilm